About – Office of Renewable Energy
Do you need some help?
The quickest way to reach us is to contact us through the contact form on the website.
Address:
310 Old Santa Fe Trail,
Santa Fe NM 87501
Phone:
505-827-5760
Office of Renewable Energy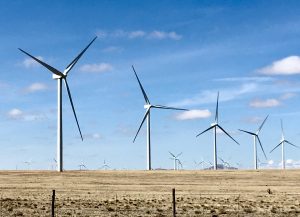 Commissioner Stephanie Garcia Richard has created the first ever Office of Renewable Energy within the Land Office.
New Mexico has an abundance of wind, solar, and geothermal resources, making it a natural location for renewable energy production and clean energy jobs.  New Mexico ranks second in the nation for potential solar energy production and tenth in wind energy potential.  Given the Commissioner's vision for sustainable revenue generation and increasing renewable energy portfolio standards (RPS), renewable energy leasing is expected to be the largest growth area for CRD, providing a tremendous opportunity to earn more money for State Trust Land beneficiaries.  The NMSLO manages over 9 million acres of surface estate and the ORE will play a crucial role in realizing the great potential for renewable energy projects on Trust land.  CRD has a sustained track record of partnering with companies to create successful renewable energy projects.  We are open for business! 
Join the mailing list
Sign up for updates