Do you need some help?
The quickest way to reach us is to contact us through the contact form on the website.
Address:
310 Old Santa Fe Trail,
Santa Fe NM 87501
Phone:
505-827-5760
Trust Beneficiaries
The Commissioner of Public Lands manages lands granted by Congress to New Mexico as a means of generating revenue to support public institutions.
The Enabling Act of 1910 and the Ferguson Act of 1898 designated lands for public schools, universities, hospitals and other important institutions.  The lands are held in trust by the New Mexico State Land Office – about 94 percent of the earnings from these productive lands go to support education.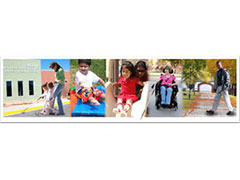 PUBLIC (COMMON) SCHOOLS
There are a total of 89 public school districts in the State of New Mexico with a total enrollment of more than 330,000 students.  About one quarter of the budgets for these schools are supported by income generated from State Trust Lands.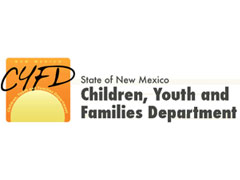 NEW MEXICO BOYS' SCHOOL
The New Mexico Boys' School was established in Springer, New Mexico when Territorial Governor George Curry issued a proclamation declaring it to be a territorial institution in 1909.  The school is now known as the Youth Diagnostic Development Center.  The New Mexico Children, Youth, and Families Department manages these funds.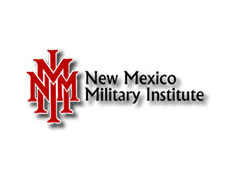 NEW MEXICO MILITARY INSTITUTE
Founded in 1891 in Roswell, New Mexico, The New Mexico Military Institute is the nation's only state supported co-educational learning institution combining secondary and post-secondary education in a totally integrated college preparatory high school and junior college differentiated by its commitment to develop from among the world's youth; leaders for a global society.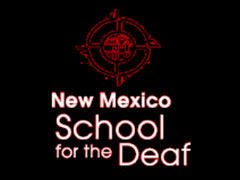 NEW MEXICO SCHOOL FOR THE DEAF
This school has been located in Santa Fe, New Mexico since 1887. It serves all children in the state who are hearing-impaired.  The school provides a comprehensive, diagnostic, academic, pre-vocational, and social environment uniquely designed for personalized learning. Direct educational services are provided to children, which include pre-school through senior high school programs.  Satellite pre-school programs are established as needed. There is no cost to state residents for room, board, and tuition.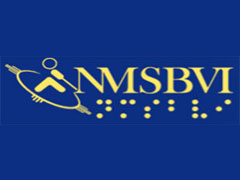 NEW MEXICO SCHOOL FOR THE BLIND AND VISUALLY IMPAIRED
This school opened its doors in 1905.  It serves about 60 full-time students with visual and multiple handicaps at the facility in Alamogordo, New Mexico.  It serves students from kindergarten through the 12th grade.  Also, it serves about 30 preschool students at its facility in Albuquerque.  There are also statewide outreach operations.  The school has a variety of programs, which support the goal of preparing blind/visually impaired children to participate fully in the family, community, and workforce.  There is no fee to any New Mexico student to attend the school.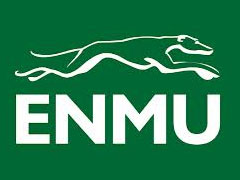 EASTERN NEW MEXICO UNIVERSITY
Eastern New Mexico University opened its doors in Portales in 1934. It is a public, state-supported university offering associate, bachelor and master degrees.  Educational programs are offered at the main 400-acre campus in Portales, and branch/community colleges in Roswell and Ruidoso. Courses are offered on-campus and online.  Distance Education offers a number of evening and weekend credit and non-credit classes for adults and children.  ENMU has four colleges–College of Business, College of Education and Technology, College of Fine Arts, and College of Liberal Arts and Sciences—plus the Graduate School.  Eastern New Mexico University has an enrollment of more than 6,000 students a year.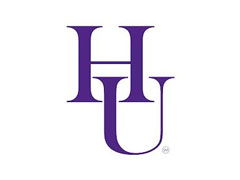 NEW MEXICO HIGHLANDS UNIVERSITY
 The university is located in Las Vegas, New Mexico at the foot of the Sangre de Cristo Mountains.  New Mexico Highlands University offers graduate and undergraduate programs in arts and sciences, business, education, and social work at its main campus, as well as at outreach sites and learning centers located around the state.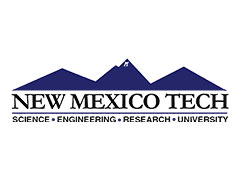 NEW MEXICO INSTITUTE OF MINING AND TECHNOLOGY
This university was established in 1889, in Socorro, New Mexico as a small research university, specializing in science and engineering.  It offers undergraduate and graduate degrees.  The school's enrollment is about 1,400 students.  New Mexico Tech has outstanding research facilities and a research-oriented faculty.  The National Radio Astronomy Observatory operates its Very Large Array (VLA) radio telescope from offices located on campus.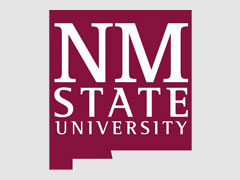 NEW MEXICO STATE UNIVERSITY
New Mexico State University sits on a 900-acre campus and enrolls more than 15,000 students from 49 states and 89 foreign countries. NMSU is a NASA Space Grant College and is home to the very first Honors College in New Mexico. A Hispanic-serving institution, NMSU serves a multi-cultural population of students and community members across the state at five campuses, a satellite learning center in Albuquerque, cooperative extension offices located in each of New Mexico's 33 counties, and 12 agriculture research and science centers. Plus, distance education programs give students maximum flexibility.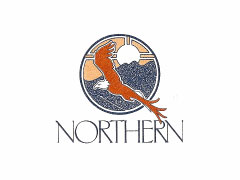 NORTHERN NEW MEXICO COLLEGE
Northern New Mexico College is a comprehensive, Hispanic-serving Institution originally founded in 1909 as the Spanish American Normal School.  It operates its original historic campus in El Rito and a larger campus in Espanola.  The College is committed to serving a population traditionally underrepresented in higher education and helps to support the educational, economic, and cultural needs of Northern New Mexico.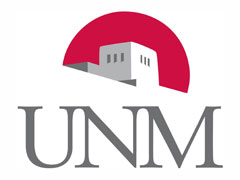 UNIVERSITY OF NEW MEXICO
This is the state's largest university with an enrollment of more than 30,000 students.  This university is one of New Mexico's largest employers.  The main campus is located in Albuquerque, New Mexico, which includes the Health Sciences Center.  There are also branch campuses located in Taos, Gallup, Los Alamos, Santa Fe, and Belen.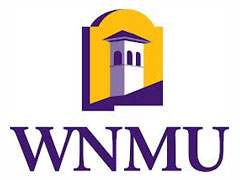 WESTERN NEW MEXICO UNIVERSITY
This university serves the state as a comprehensive, regional, rural, public, coeducational university.  Programs include a range of certificate, associate, baccalaureate, and several graduate programs, which also meet the needs of students in allied health, arts and sciences, business, and vocational education. It is located in the community of Silver City in southern New Mexico.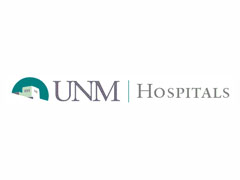 CARRIE TINGLEY HOSPITAL
This hospital has served New Mexico children for more than 70 years.  As part of the University of New Mexico Health Sciences Center, Carrie Tingley Hospital is the only hospital in the state specifically devoted to comprehensive care for children and adolescents with complex musculoskeletal and orthopedic conditions, rehabilitation needs, developmental problems, and chronic physical disabilities.  Carrie Tingley Hospital is centrally located in Albuquerque, but also has outreach clinics located in 16 communities statewide.  Services are available to all New Mexico children under age 21, regardless of ability to pay.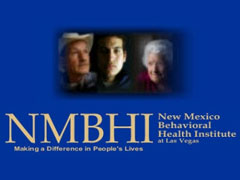 LAS VEGAS BEHAVIORAL HEALTH INSTITUTE
The Las Vegas Medical Center, now known as the New Mexico Behavioral Health Institute, is the only state psychiatric hospital and is located in Las Vegas, New Mexico.  It operates community mental health services in three counties and offers the longest-standing treatment program for male adolescent sex offenders in New Mexico.  The forensic division offers competency evaluation and treatment for adult patients who have allegedly committed a felony and provides treatment for adult sex offenders.  A telemedicine program allows outreach to clients and providers at many locations around the state. Outpatient restorative services include physical, occupational, as well as speech and hearing therapies.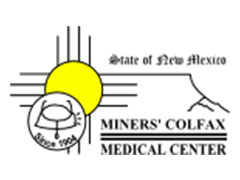 MINERS' COLFAX MEDICAL CENTER
Established for the care and treatment of occupationally injured and ill miners throughout New Mexico, Miners' Colfax Medical Center is a fully licensed state-owned facility providing acute and long-term care services to Raton and surrounding rural communities in northeastern New Mexico.  It includes an acute-care hospital, which is licensed for 33 beds. An outreach clinic program travels to all mining communities in New Mexico and southern Colorado for the purpose of screening miners for Black Lung Disease or other mining-related illnesses or injuries.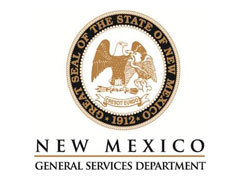 CAPITAL (PUBLIC) BUILDINGS
The Capital Buildings Repair Fund managed by the New Mexico General Services Department, Facilities Management Division under the authorization of the New Mexico State Board of Finance is used to repair, remodel and equip capitol buildings owned by the executive, legislative or judicial branch of State Government in Santa Fe, New Mexico.  Facilities Management Division maintains, manages, improves and operates executive buildings within Santa Fe and throughout the State of New Mexico.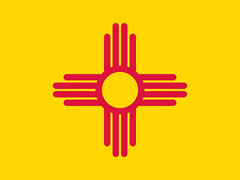 CHARITABLE, PENAL AND REFORM
Per the Enabling Act, "state charitable, penal and reformatory institutions" is a single beneficiary category. Article 14, Section 1 of the    New    Mexico Constitution defines these institutions as: "the penitentiary at Santa Fe, the miners' hospital at Raton, the New Mexico state hospital at Las Vegas, the New Mexico boys' school at Springer, the girls' welfare home at Albuquerque, the Carrie Tingley crippled children's hospital at Truth or Consequences and the Los Lunas mental hospital at Los Lunas." According to statute, each institution receives an equal distribution from the state charitable, penal and reformatory institution permanent fund.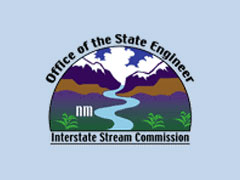 IRRIGATION RESERVOIRS
Permanent reservoirs for irrigation consist of 500,000 acres given to the territory by the Ferguson Act.  The income from the lands is used for two purposes. It is used for retiring bonds issued by the Interstate Stream Commission for irrigation projects, and it is deposited in the Irrigation Works Construction Fund. The Irrigation Works Construction Fund is appropriated by the New Mexico State Legislature to the Interstate Stream Commission for dams, water rights acquisition, and for other purposes relating to the conservation of New Mexico's water resources.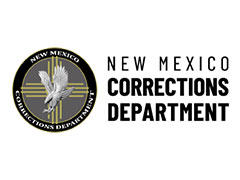 PENITENTIARY OF NEW MEXICO
The New Mexico Department of Corrections receives money from state trust lands.  The majority of the money goes to support the Penitentiary of New Mexico, which is located in Santa Fe. Although the main unit was closed in 1997, the north unit, south close-custody unit and minimum restricted unit are still open and operational.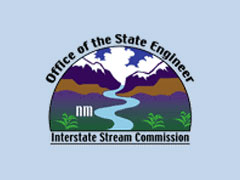 RIO GRANDE IMPROVEMENTS
Improvement of the Rio Grande lands consists of 100,000 acres given to the territory of New Mexico by the Ferguson Act of 1898.  This income from state trust lands is used to retire bonds issued by the Interstate Stream Commission to fund irrigation projects along the Rio Grande.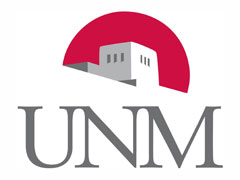 SALINE LANDS, UNIVERSITY OF NEW MEXICO
University Saline Lands are those lands with salt resources that were selected by the territory of New Mexico pursuant to the Ferguson Act, passed in 1898. The Enabling Act essentially repealed this portion of the Ferguson Act, but allowed the State of New Mexico to keep the lands already selected. The income from these tracts of land is appropriated to the University of New Mexico, in Albuquerque, along with other lands specifically designated for the university.
Join the mailing list
Sign up for updates