Do you need some help?
The quickest way to reach us is to contact us through the contact form on the website.
Address:
310 Old Santa Fe Trail,
Santa Fe NM 87501
Phone:
505-827-5760
The New Mexico State Land Office is a great place to work!
The New Mexico State Land Office's mission is to generate revenue from the use of productive state trust land for public schools, universities, hospitals and other important public institutions.
Current job opportunities can be viewed at the State Personnel web page here; click View Job Opportunities and Apply and search by agency.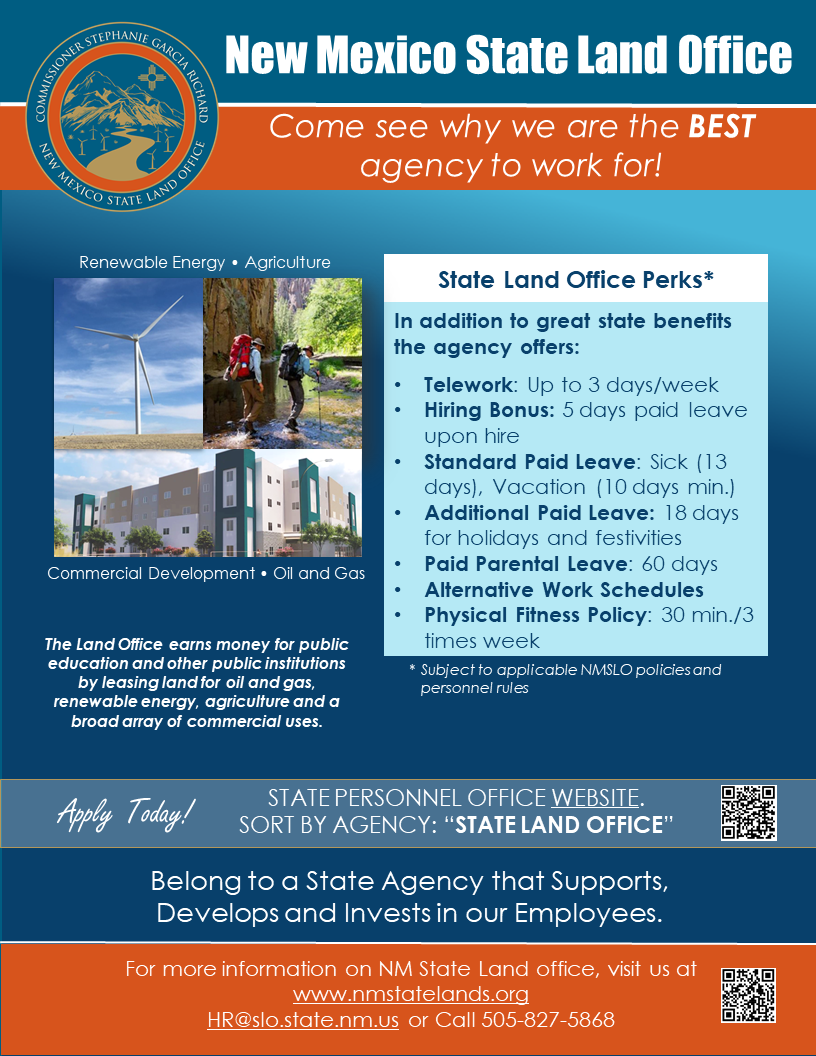 Join the mailing list
Sign up for updates