Do you need some help?
The quickest way to reach us is to contact us through the contact form on the website.
Address:
310 Old Santa Fe Trail,
Santa Fe NM 87501
Phone:
505-827-5760
Joanna Prukop
Conservation Industry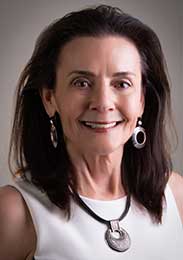 Joanna Prukop has served as the secretary of the state Energy, Minerals and Natural Resources Department and chair of the New Mexico Game Commission.
Before that, she worked for 25 years at the New Mexico Department of Game and Fish. After leaving state government, she served in President Barack Obama's administration as a three-term appointee to the Wildlife and Hunting Heritage Conservation Council.
She holds a master's degree in wildlife biology from Colorado State University.
Ms. Prukop's term on the board began on January 1, 2022 and will end on December 31, 2027.
Join the mailing list
Sign up for updates