Assistant Commissioner of Communications
Do you need some help?
The quickest way to reach us is to contact us through the contact form on the website.
Address:
310 Old Santa Fe Trail,
Santa Fe NM 87501
Phone:
505-827-5760
Joey Keefe
Assistant Commissioner of Communications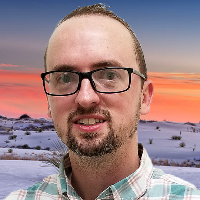 Joey Keefe brings more than a decade of communications experience to the State Land Office. Most recently, Joey managed communications for New Mexico Wild, a statewide nonprofit agency focused on public land policy. He has also previously served as the Communications Director for the New Mexico Secretary of State's Office, the Bernalillo County Clerk's Office, and on several political campaigns. Joey was born and raised in Albuquerque and received a B.A. in English Literature from the University of New Mexico.
Join the mailing list
Sign up for updates