Do you need some help?
The quickest way to reach us is to contact us through the contact form on the website.
Address:
310 Old Santa Fe Trail,
Santa Fe NM 87501
Phone:
505-827-5760
Commissioner of Public Lands Stephanie Garcia Richard has been hard at work on your behalf, breaking revenue records (over $3.4 billion in three years) and protecting state trust land for future generations. Now, she'd like to hear from you in your own community! The State Land Office will host a number of Community Conversations to give members of the public the opportunity to hear more about our work, directly from Commissioner Garcia Richard. Check the schedule below and join us in your area!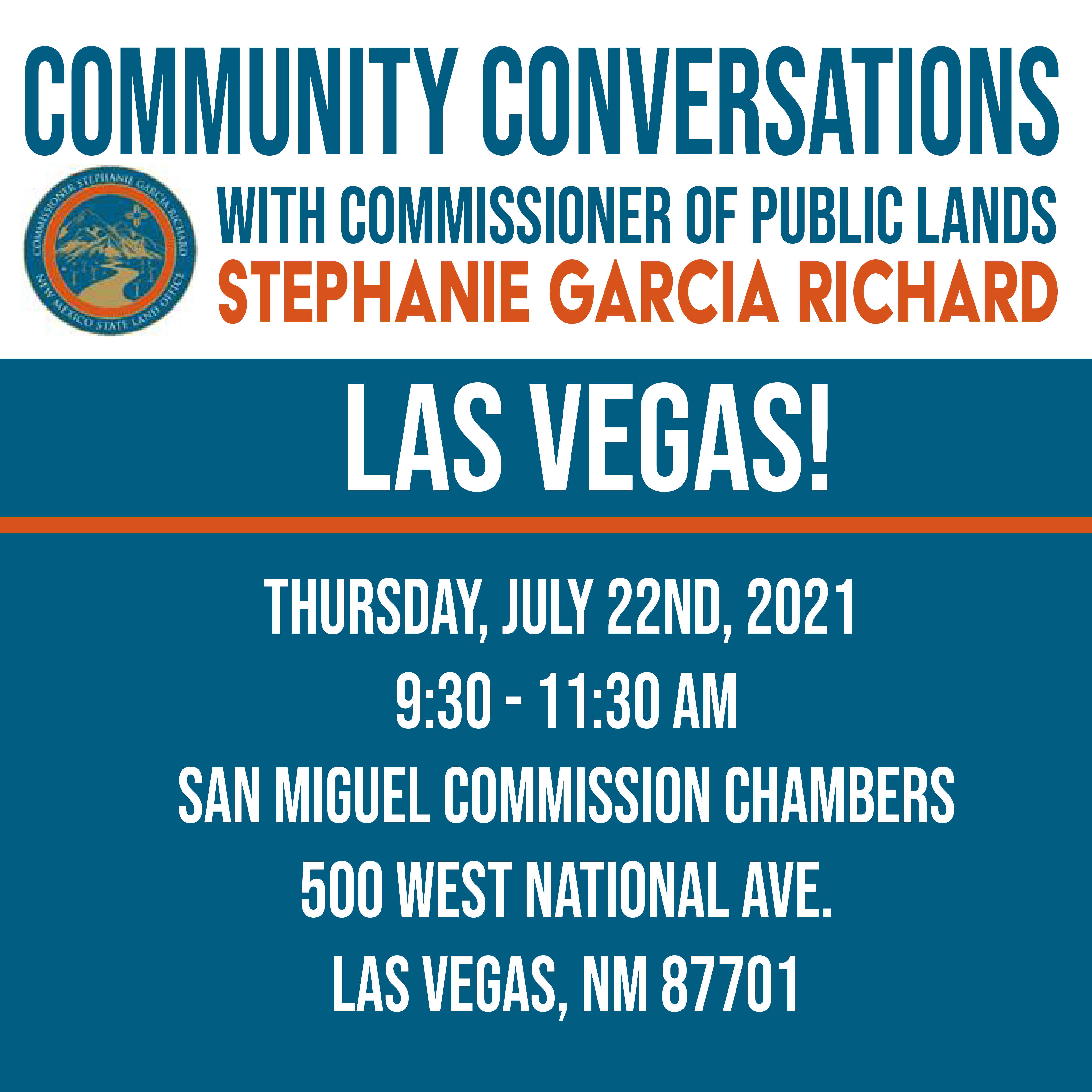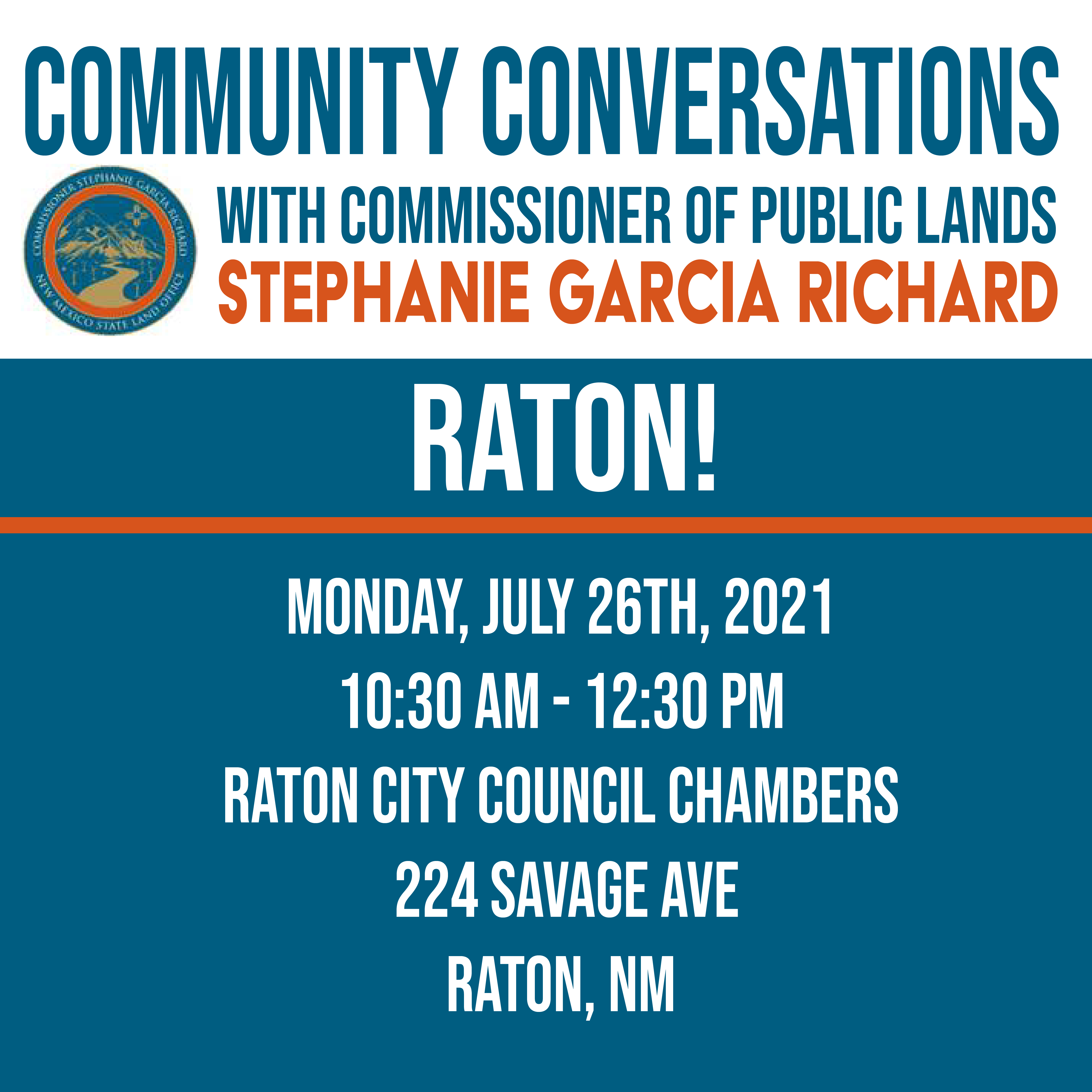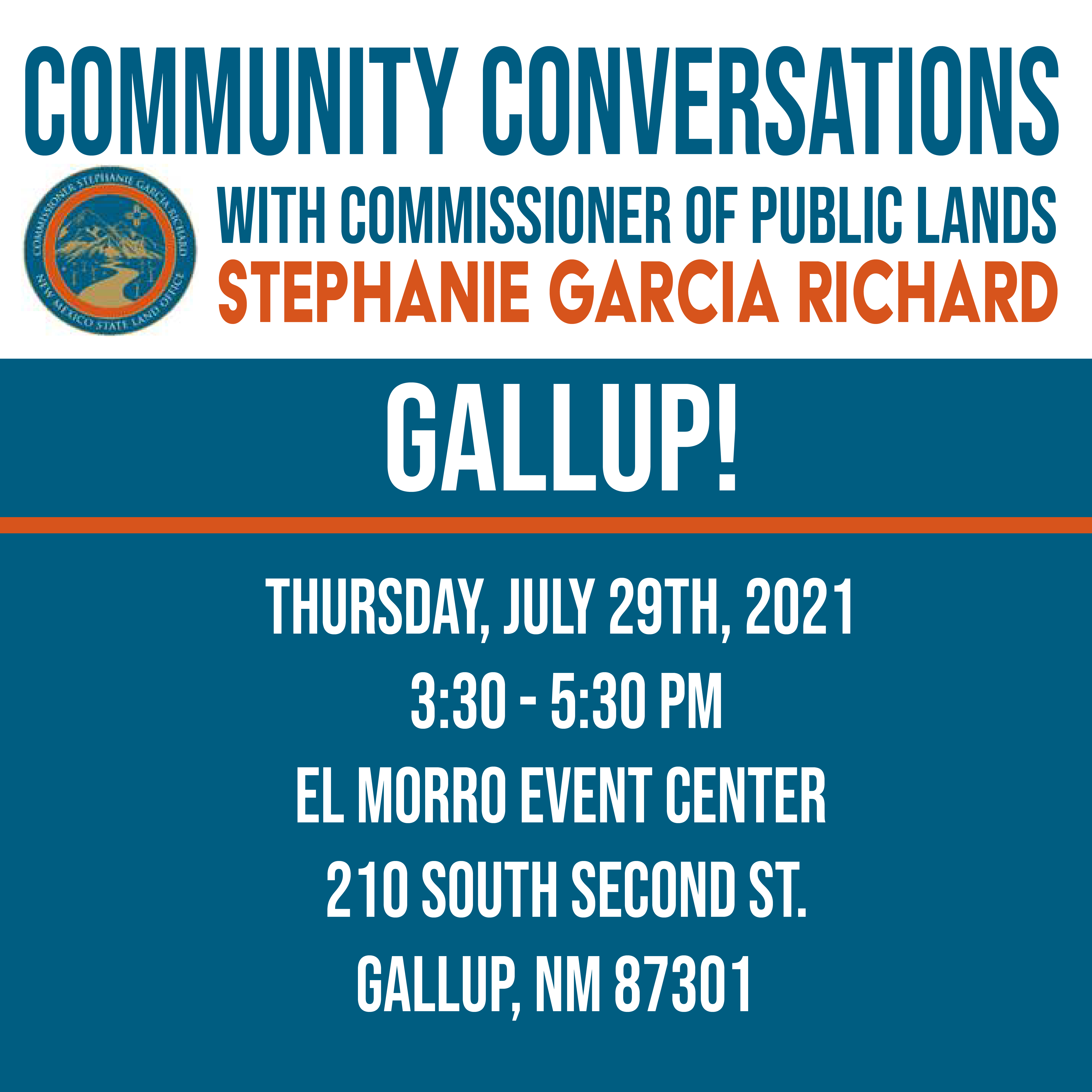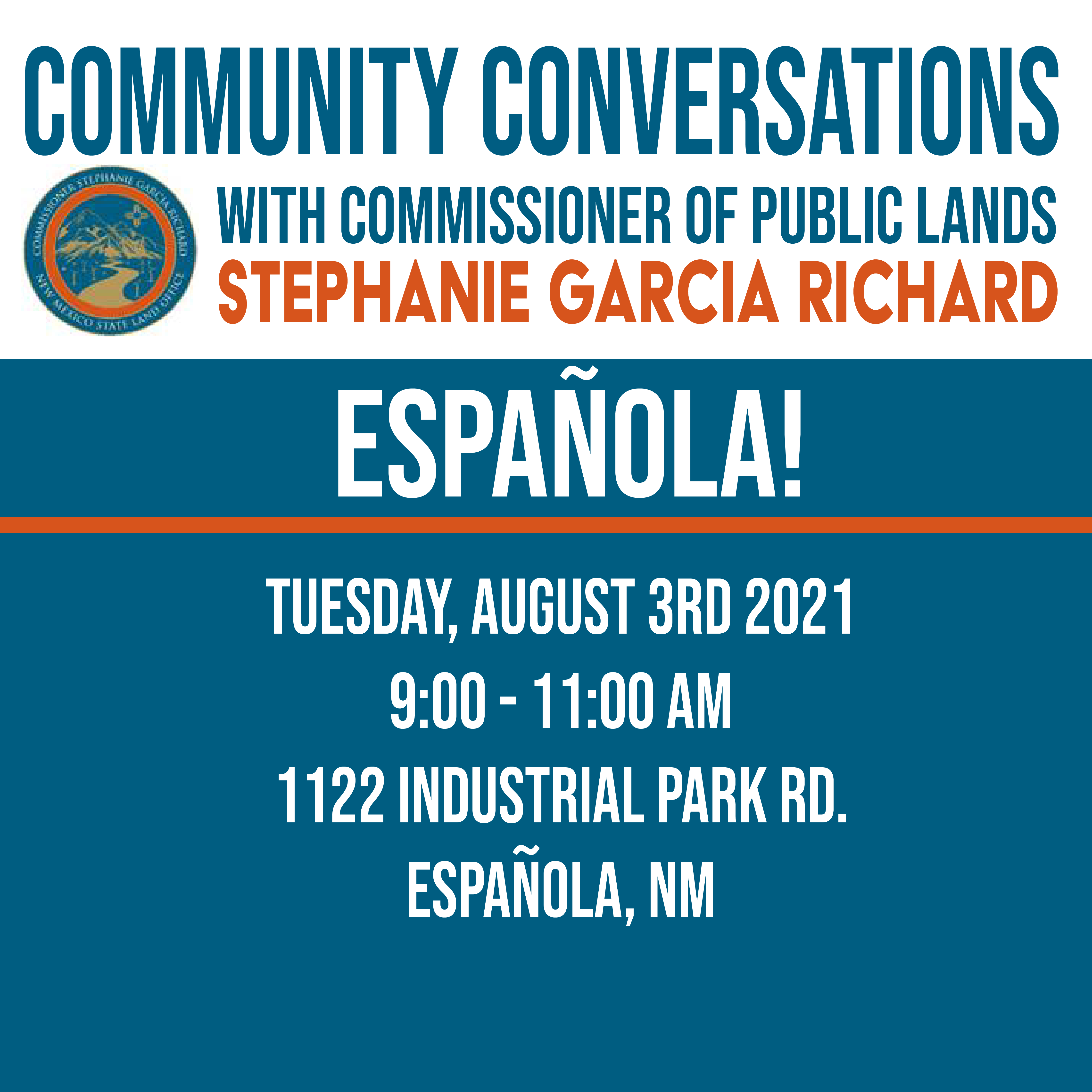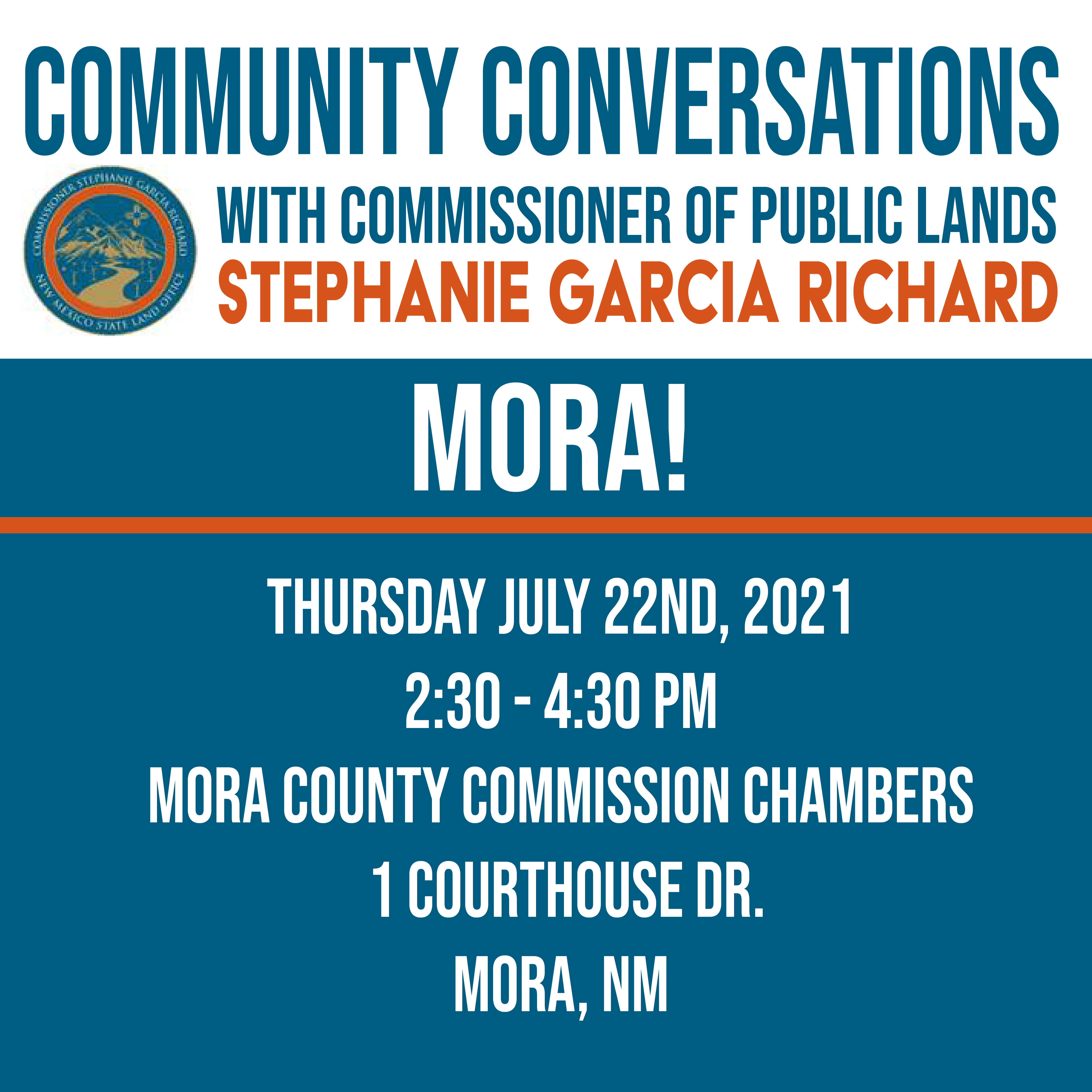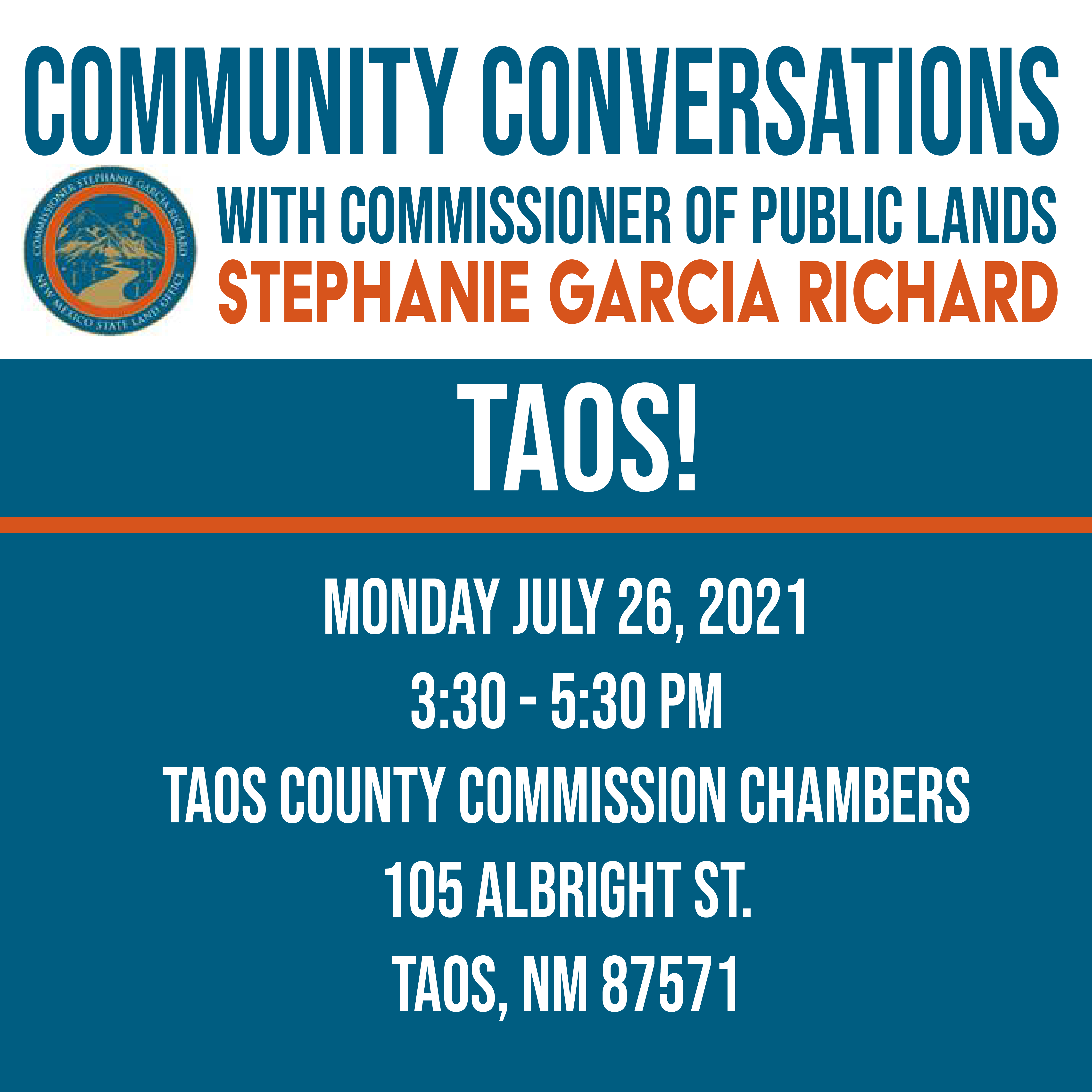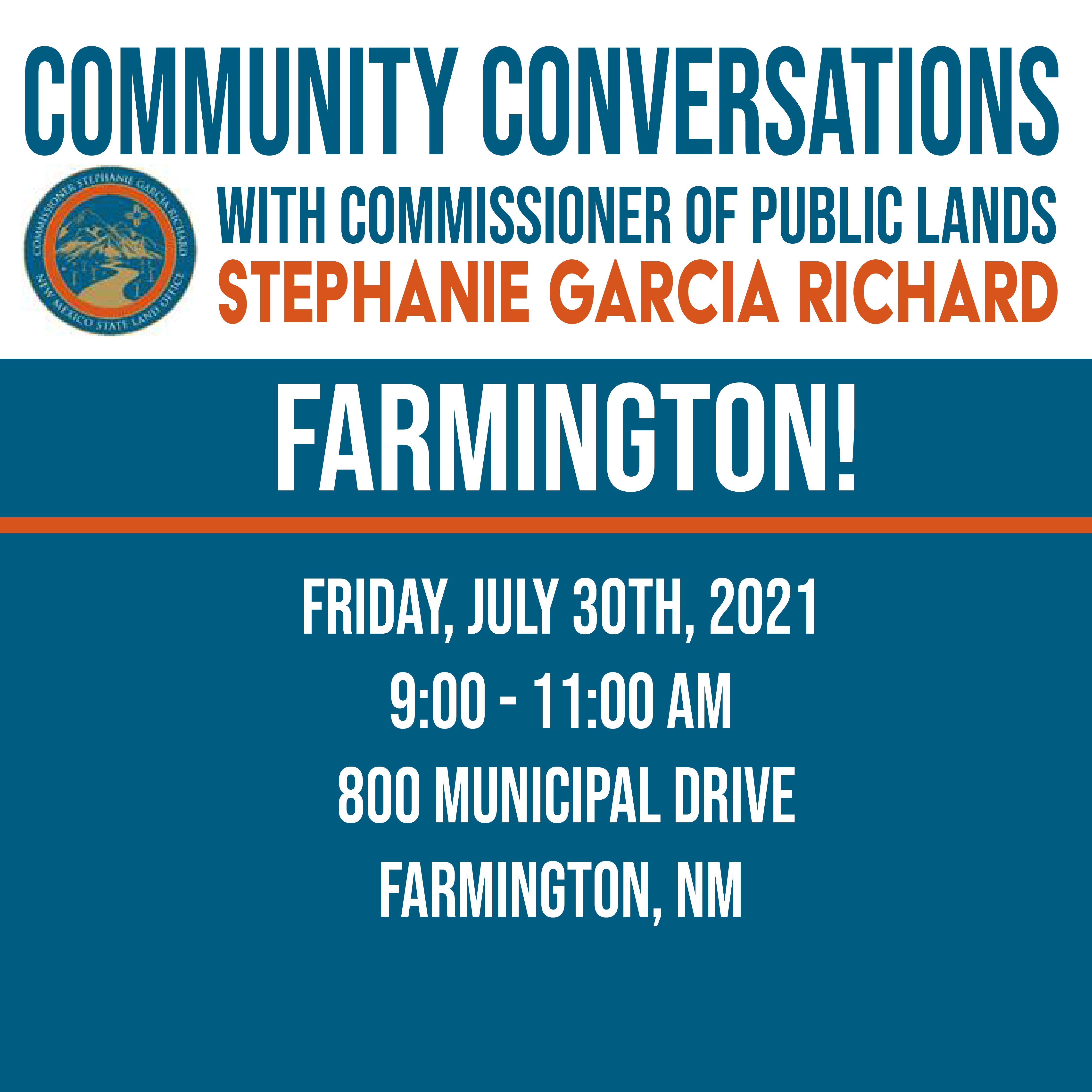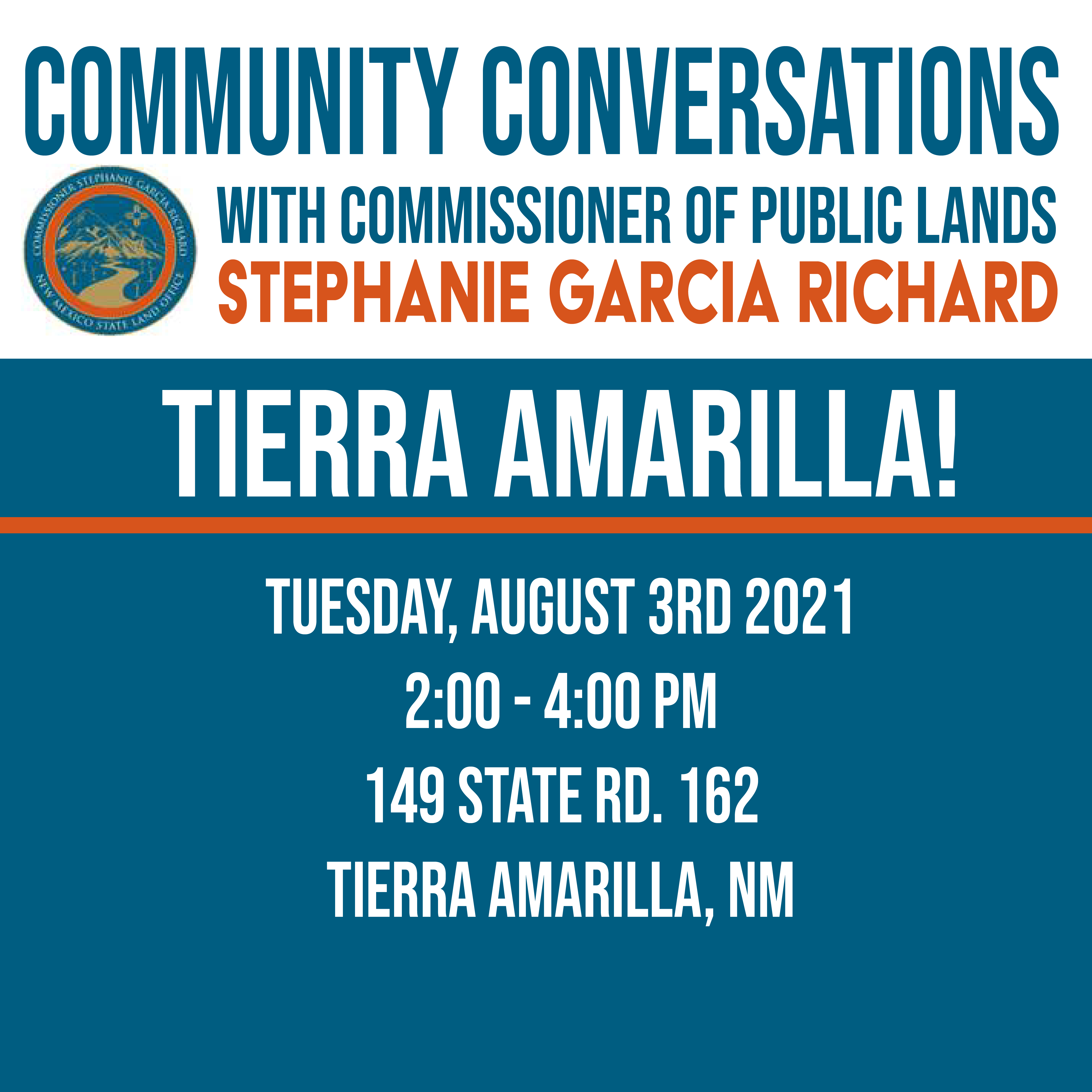 Join the mailing list
Sign up for updates