FOR IMMEDIATE RELEASE
August 31, 2021
Contact:
Angie Poss, Assistant Commissioner of Communications
505.470.2965
State Land Office Improves Dispersed Camping and Expands Backpacking Program for Hunters
SANTA FE, NM – The State Land Office (SLO) today announced enhancements to a camping pilot program launched last year for licensed New Mexico hunters to use dispersed camping areas in the White Peak region of Mora and Colfax Counties, as well as backpacking in the Luera Mountains in Catron County.
The program is a component of an Easement signed between the State Land Office and the New Mexico Game Commission. The Easement gives licensed hunters and anglers access to nearly 9 million acres of state trust land. The Easement also authorized the Commissioner of Public Lands to designate dispersed camping and backpack camping in specific areas. Sportspeople identified the White Peak region and the Luera Mountains as areas where hunters would benefit from dispersed camping and backpacking opportunities.
"The success of last year's pilot programs has allowed us to improve upon our processes and really increase access to these areas for licensed sportspeople," Commissioner of Public Lands Stephanie Garcia Richard said. "We hope that those who are getting out for the upcoming season will consider camping on these gorgeous state trust land areas for their hunts."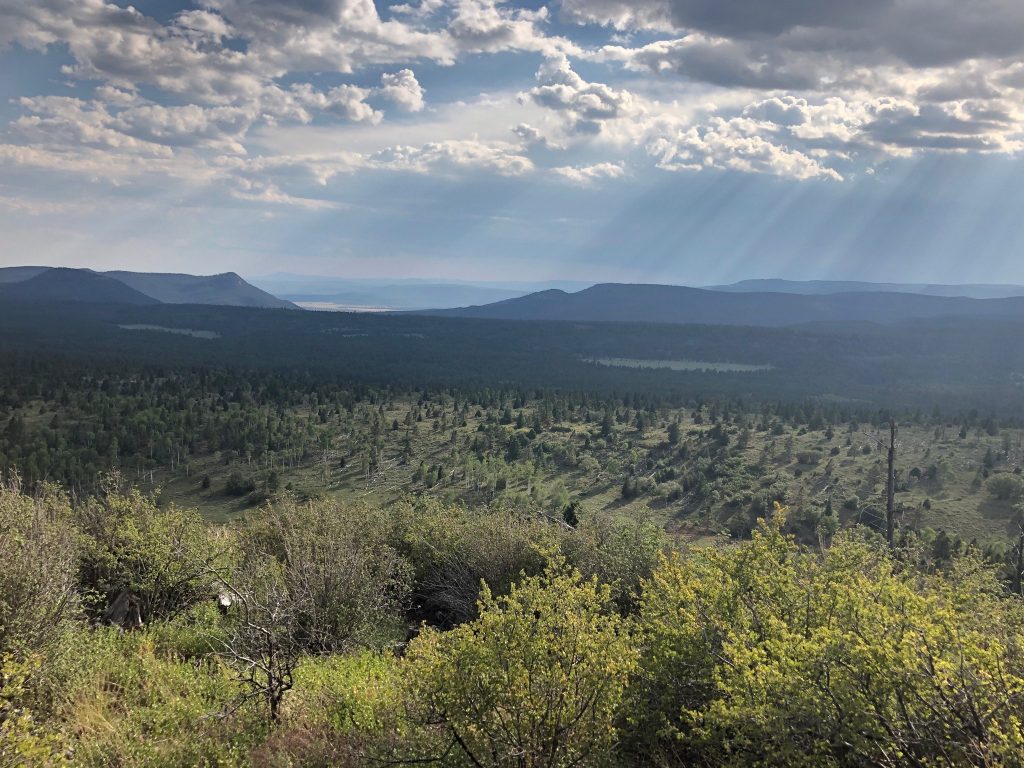 For 2021, the primary change to the program is that licensed hunters no longer need to apply for a separate permit to use dispersed camping areas in White Peak. Last year's pilot program required hunters to submit an application to receive a permit to camp in the dispersed camping areas in the White Peak area. However, due to the success of last year's pilot program, hunters will not be required to apply for a permit in order to use the dispersed camping areas at White Peak for the 2021 hunting season.
Regulations on proper use must be adhered to and are still in effect.
A second key change to the program is the doubling of the backpacking permits available for the Luera Mountains. This year's program doubles the number of available permits to 30. The policy, application, and maps for the program can be found here.
"The NM Wildlife Federation is grateful to Commissioner Garcia Richard and the State Land Office for the expansion of camping opportunities that our members will see during the upcoming hunting season. We are committed to working together to continue looking for creative solutions to access issues on state trust land and throughout New Mexico," Jesse Deubel, Executive Director of the NM Wildlife Federation said.
Hunters camping on state trust lands must follow all applicable terms and conditions including guidelines for campfires, properly disposing of waste, respecting private property, rules for motorized vehicles and staying on designated roads, as well as avoiding prohibited activities.
During and at the conclusion of the hunting season, the State Land Office will monitor and assess the success of the program, and make changes and improvements to the policy for future programs or longer term dispersed camping and backpacking options.
---
Commissioner of Public Lands Stephanie Garcia Richard has overseen the New Mexico State Land Office since 2019. In that time the agency has raised $3.4 billion for New Mexico public schools, hospitals, and universities. Over 13 million acres of state trust land are leased for a variety of uses, including ranching and farming, renewable energy, business development, mineral development, and outdoor recreation. The State Land Office has a dual mandate to use state trust land to financially support vital public institutions, while simultaneously working to protect the land for future generations.